Cats, once a Broadway Musical...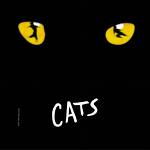 Forever in our lives!!!
On this page, we will feature pictures and stories about missing kitties. It is our intention to let the world know that there are people who are looking for their lost feline pet. If you can, please try, try very hard to find them! The waiting for missing/lost kittens or cats is devastating.....
Do you have a missing cat? Kitten? Please feel free to contact us for postings on this page. We will do our best to help you out and hopefully, FIND YOUR PET! If you are like us, our pets are our children!